Toying Around Reviews - Red Ranger with Shield Funko Pop!
Funko Pop! - Red Ranger with Shield
Today we will be taking a look at Red Power Ranger with Dragon Shield from Funko Pop! If you are not sure what a Funko Pop! is check out our Pop! episode of Toying Around.
Funko Pop! are stylized little figures based from TV Shows, Movies, comics, you name it! Marvel ones a little more special as they are all bobble-heads.
Packaging:
Before we open this, let's take a look at the packaging.
Looking at the front of the box you can see on the top you have the Pop! logo on the left with the Mighty Morphin Power Rangers logo in the middle and the number #528 as this is the 528th figure in this Television line. There is a nice big window that clearly displays the Red Ranger for one who wishes to display him in box. We also have a nice big F.Y.E. sticker on the bottom as this figure can only be found at F.Y.E. . On the bottom there is a nice cartoon drawing of the Red Ranger with his name running along the bottom of the box.
Turning the box to the left you can again see the Pop! logo, The same artwork from the front only now a full sized picture of it with his name and figure number below him.
The back of the box also gives you a look at some of the other Power Rangers Pop! figures that you can collect. Pink, Blue, Black, Red and Yellow.
If you are one who wants to keep the Pop! in box you turn the box around one more time you get a nice wrap around of the window to show off the Red Ranger. This is a nice feature for people who like to keep the Pop! figures in box.
Outside of the Box:
Let's open the box and take a closer look at Darkwing Duck.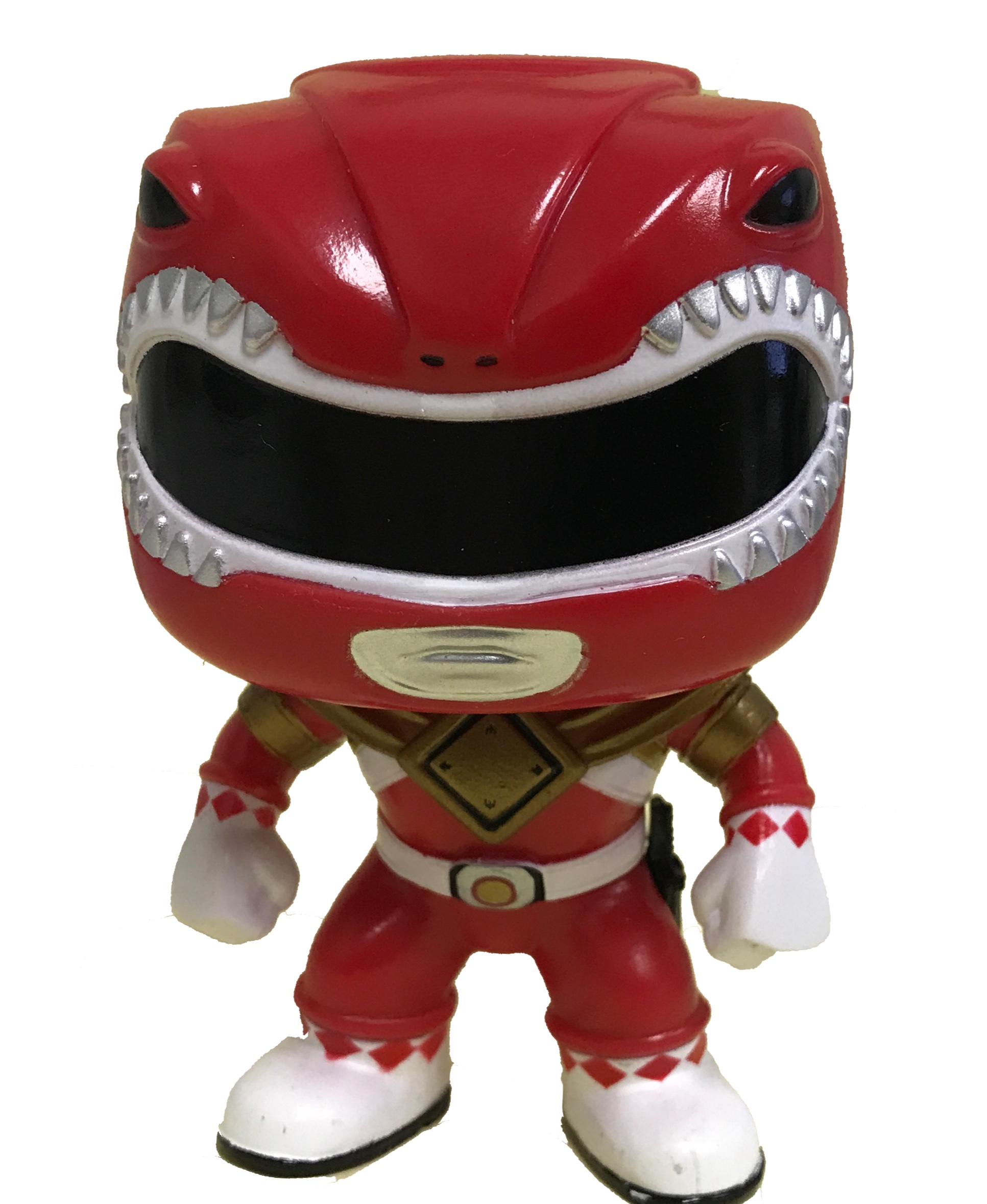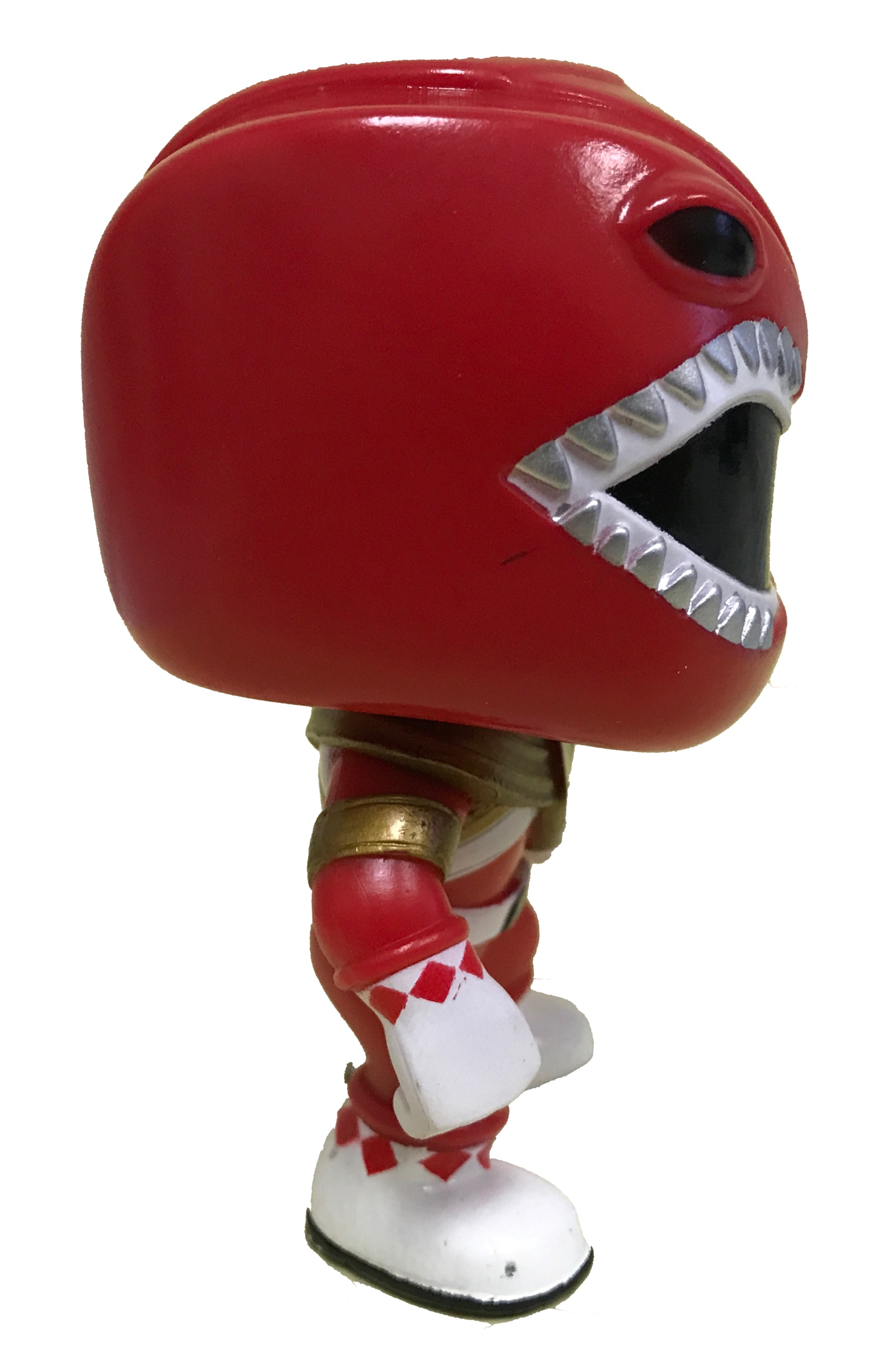 As you take the Red Ranger out of the box you can see how nice of a job Funko did on this figure. He looks like he just came right out of the TV show, from the shield wrapping around his back to the Dragon Dagger on the side. No detail was missed.
Accessories:
Lets see what kind of accessories Red Ranger come with.
NONE!
Articulation:
How can we pose Red Ranger? Let's find out!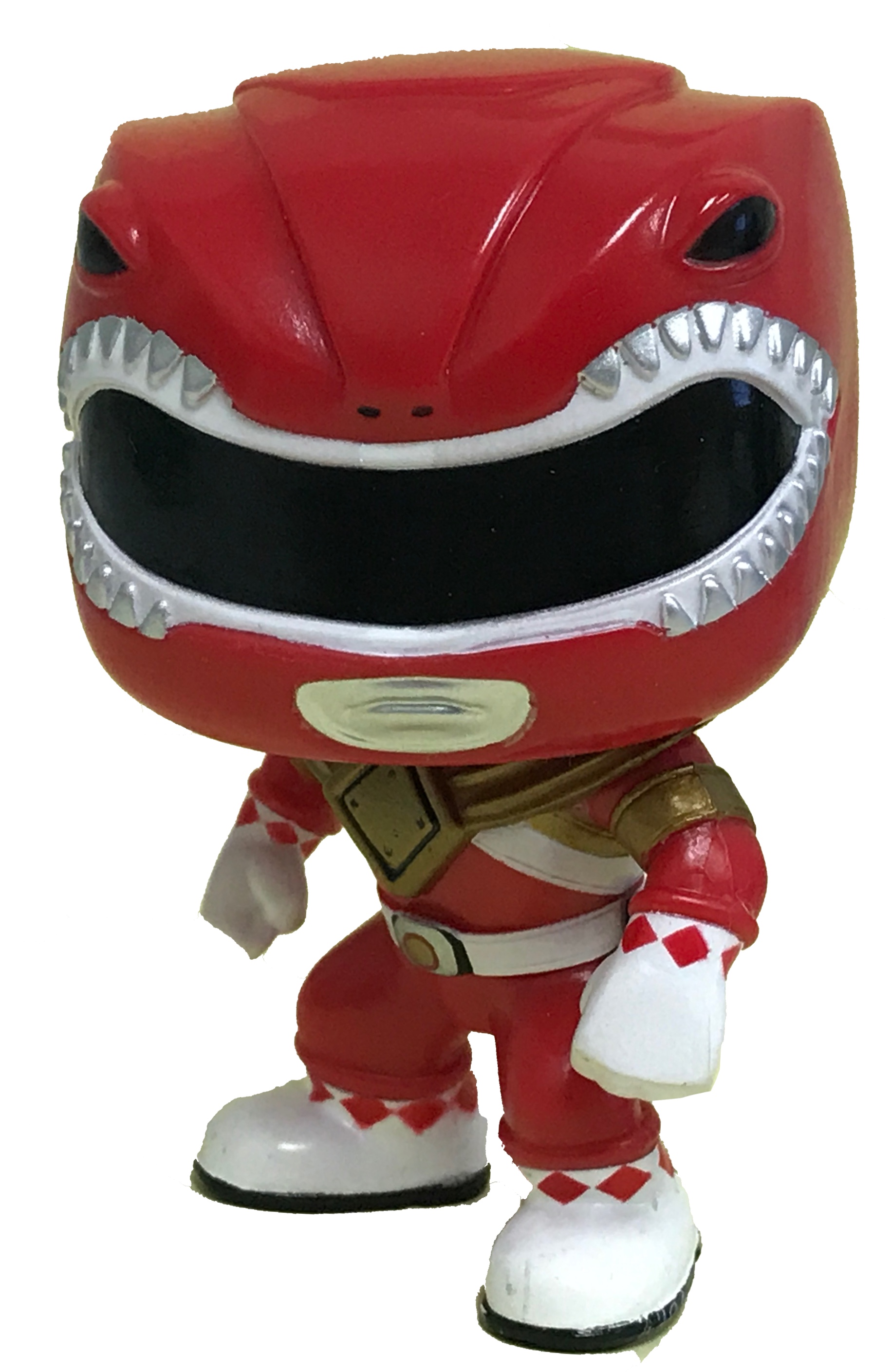 Mushroom pegged head that allows you to turn the head 360 degrees.
Size Comparison:
How does this figures size compare to others?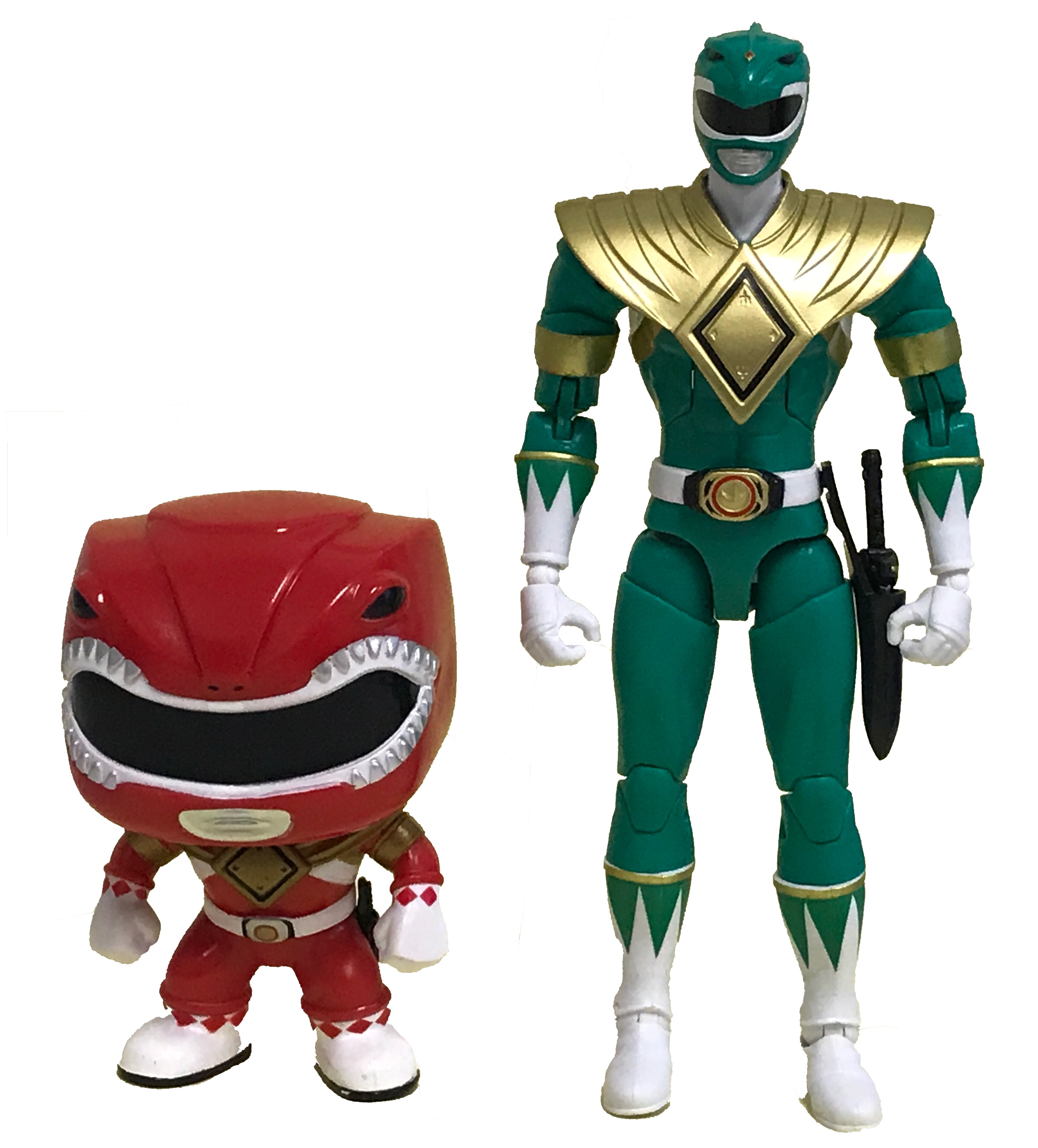 Here is the Red Ranger standing next to the Legacy Green Ranger Figure.
Overall Score
If you are a Power Rangers fan then this is differently a Pop! you want to look into getting. not only is it Jason the O.G. Red Ranger but its him with the Dragon Shield.
Retail Cost: $9.99
Time for some Toying Around!
Baby Huey